WHY US?
Get Insurance Direct from the Source!
We are a licensed insurance provider SINCE 1982
Friendlier
Competitive Rates
Hassle Free
30 Years Expertise
Ramon Inc is the #1 CHOSEN for Shipping & Freight Insurance Provider for 3 decades.
We are known to be the LEADING PROVIDER of freight insurance and have been the expert in placing direct cargo insurance at the BEST prices in the market.
GET A FREE QUOTE NOW
Single Shipment
Multiple Shipments
Annual Policy
OCEAN | TRUCKING | AIR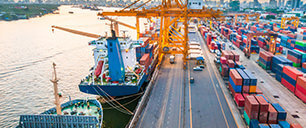 GET A BROAD POLICY AT COMPETITIVE RATES
Save on Cost! 50%-95% Direct Rates!
No Hassle – Instant Shipping Insurance
Ocean – Air – Truck - Cargo Insurance
Wholesale Rates from Top Insurers
Highest Rated Insurers
Insuring $10B Dollars a Year
24 Hour Claims Updates

Looking for Shipping Insurance? Freight Insurance? Rider Insurance or Cargo Insurance? Domestic or International, by truck, ocean, or air WE CAN HELP YOU!
Offering the most competitive rates and the friendliest customer service for over 3 decades we are proud to offer our customers security through the world's largest insurance carriers rated A++.
We are here to assist call us NOW 888-441-4435
New York (BR892705, BR700708) Other states: 0E57898, OF23515, 245370, 264261, E133833, 716937, 116516,100283549, 4507718, 37943, 476518, 328740, 413584, 1826349, 40020333, 352441, 688601, 687365, 9475353, 1037649, 675467, 34582, 2056270, 1020239, 6202, 1389687, 1319362.